If there's one positive to come out of the 2020 coronavirus outbreak, it's the level of innovation. We have seen Formula One teams turn their hands to making ventilators. Schools using 3D printers to make visors for care staff. The government has streamlined processes too. The announcement of a "fast track" option for NHS disclosure checks helps people get into work more quickly. Another part of this is the idea of digital passports for people working in the NHS. This would help staff move from role to role. What exactly is proposed, and how will this all work?
What is a digital passport?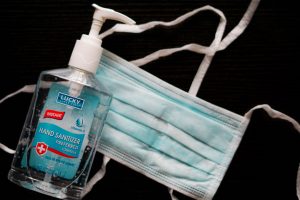 It's fair to say that when compared with private companies, government and the NHS have been slow to adopt new technology. However, things are changing slowly. In the past few years, we've started applying for passports online, and the new Universal Credit system allows people to manage their benefits online. Digital passports are an extension of this idea. The aim of the scheme is to make it easier for staff to move around the NHS. Although we talk about the NHS as one large organisation, it's split into lots of smaller Health Boards.
Each area has its own recruitment processes. Until now, a nurse moving from a hospital in London to another in Liverpool had to go through the whole recruitment process again. Records about training or health records would have to be sent across. Many trusts put new staff through a full induction and apply for a new DBS check, even when moving between trusts. A digital passport would hold all of this information centrally. Each NHS trust across the UK would be able to access the data. When a new staff member applies from a different part of the UK, all it would take is a quick online check rather than new paperwork and checks.
Disclosure Checks and Medical Staff
One of the most important pieces of information which will be held on the NHS digital passports is DBS information. Frontline medical staff will usually need enhanced disclosure checks. Office staff or people in roles without direct patient contact may need standard disclosure checks. Although at present the Disclosure and Barring Service are fast tracking DBS applications from NHS staff, they still need to go through the process. As well as adding in extra bureaucracy and paperwork, the delays can mean that fully qualified staff have to wait to start on the wards. This is clearly not a great outcome. A digital passport would in most cases allow staff simply to use their current DBS certificate in their new role in a different location.
There are of course some exceptions to all of this. For example, someone who has an enhanced disclosure for working in geriatric care would be able to transfer to another geriatric ward or care home without checks. However, the NHS may decide that if the same nurse wants to switch to working with children, a new DBS check is needed. This is because police assess the job role when deciding what to disclose. Decisions may be different depending on the role.
Extension of Existing Scheme
Some hospitals are already using a digital passport scheme. A group of central London hospitals are already sharing information about staff and allowing access between members of their scheme. This makes a lot of sense in an area where several large hospitals are all close together, but managed by different trusts. The idea is initially to role out the same system to NHS trusts across the rest of England. Health is devolved to Scotland, Wales and Northern Ireland. Governments there would have to come on board with the idea too in order to allow freedom of movement across the UK.
The benefits of having a digital passport system in place have been brought home by the Covid19 outbreak. Staff can move quickly between hospitals when needed. It gives people the chance to be flexible, and pick up extra shifts at different hospitals when they want. It also means that in times of crisis, staff can be quickly redeployed to areas under more pressure. However, although the NHS has agreed that the digital passport is the way forward, there are no timescales for the changes.