Background checking, employment screening, worker vetting – all terms you'll see employers use when they are advertising positions. Most applicants will have a vague idea that this is something to do with looking into the past of people. But there is certainly a lot of confusion about it. If you're applying for a new position which mentions vetting, or referencing or some other term, what can you expect?
Safe Recruitment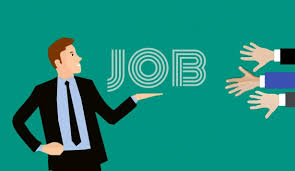 It's important to split the types of checks which employers do into two broad groups – legal and optional. Let's start with the legal side of things. Whatever the type of job you're being employed to do, your boss has to make sure you're legally allowed to be in the UK. This sort of check is sometimes listed as a "right to work check". Employers will ask you to bring your passport to confirm that you're not in the UK illegally, and that you have the right to work here too.  There are very stiff fines for employing illegal workers. Secondly, if you're applying for a job such as a nurse, teacher, dentist or pilot which requires passing exams and registering with professional bodies, employers would be failing in their duty if they didn't check.
Optional Background Checking
Most of the other types of checks which employers do fall into the broad bracket of optional. It's up to the employers to decide what sort of checks they do, and why. Checks cost money and time, so companies won't want to waste their time running unnecessary checks. However, it's a well-known fact that a high number of applicants lie on their forms and CVs. Employers want to avoid expensive mistakes, hiring people who just aren't up to the job. So they check references, call previous employers to confirm job titles, ask you to bring in your A-level certificates or scour your social media presence. None of this is illegal, and employers are mostly more than happy to explain what they will do.
DBS Checks
DBS checks is one of these checks which has a foot in both camps. For some professions, such as those in healthcare or teaching, require DBS checking for everyone. Standard and enhanced checks can only be done in connection with specific jobs. However, anyone can apply for a basic DBS check. This certificate only shows your current, unspent convictions and cautions. Many employers choose to ask for these sorts of checks to corroborate what you've told them on your application form.
Credit Referencing
Some applicants might also be asked for a credit check. This is common practice in any jobs where you will be responsible for handling large sums of money, or moving money around digitally. Someone applying to work on the till in a supermarket probably wouldn't be asked for a credit check, but someone working in a bank often is. The idea behind this sort of check is to weed out applicants who may have serious personal debt issues, and could be tempted to defraud their employer. Applicants can also check their own credit record online if they are worried what a credit check might reveal.