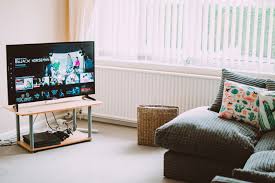 Britain's most controversial talk show hit the headlines again recently. The Jeremy Kyle show, a staple of the ITV morning schedule for over a decade, was pulled from screens after the death of a participant. Details are still emerging, but early indications are that a guest committed suicide after failing a lie detector test. Questions have been raised about what sort of background checks are carried out on guests. It's unlikely that Jeremy Kyle will be back on screens soon. But there's every possibility it will be replaced by something similar. So what exactly can TV companies do?
The Law about Background Checks
When it comes to any sort of TV show, the programme makers have to abide by the same rules as any other employer. Many of the checks critics are calling for just wouldn't be allowed. It's all a bit of a legal minefield. In general, the level of checking will depend on the type of programme. For example, it would be impossible to run full background checks on the audience of Question Time each week. However, on shows like Bake Off or Love Island which are on screens for a longer period, more detailed checks are worth the effort.
What Background Checks are Done?
Perhaps unsurprisingly, TV companies keep the way they check participants a closely guarded secret. However, there are some similarities in all the processes. Participants will fill in an application form which is screened by staff. Shortlisted applicants are invited for interview and a screen test. Once the production company has whittled down numbers further, in depth checks are done. This could involve speaking to friends and family, getting references from previous employers, trawling through social media sites, psychological tests and personality questionnaires. Finally, a decision will be made about who to show on screen.
A show like Jeremy Kyle, which had several guests on each show and which filmed hundreds of episodes over a year is more likely to have a simple screening process than a more extensive one.
DBS Checks
One of the major criticisms of the TV production company was that they were not running DBS checks on their participants. This meant that people with a serious criminal past could appear on the show, and potentially pose a risk to other guests. So is there any truth in this? Well yes and no. Anyone can apply for a basic DBS check at any time, for any purpose. A basic DBS certificate shows your current, unspent criminal convictions only. A production company would be well within their rights to ask for this type of check. Assuming, of course, they have time to process the paperwork and applications.
What TV companies can't do is have access to the sort of information on an Enhanced Disclosure. This is the sort of check you'd have to work in a school or as a carer. The detailed checks can only be requested in connection with regulated activity. This definition is laid down in law. It's fairly broad, but definitely doesn't include appearing on TV shows.