More of us travel abroad than ever before. Official government figures indicate that at any one time, there are over a million UK nationals working overseas. Of course, many of these people will build a new life overseas and will never return to the UK to live and work. However, many will. And depending on the type of job they want to do, they might have to apply for a DBS check. So how does the UK government handle any convictions and cautions from overseas and display those on a DBS check certificate?
Information Sharing and DBS Checks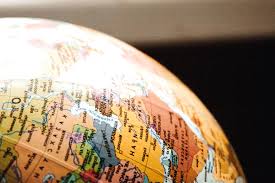 The problem is mainly that there is no world database to help UK police forces to find out about overseas crimes. Since 2012, the UK has been part of the European Union's European Criminal Records Information System, or ECRIS. The idea behind ECRIS was that any conviction from any European Union state would be shared with all the countries in the EU. There is no international agreement to force all countries to do this though, and information sharing is patchy. Only offences which are also crimes in the UK can be recorded on the police national computer. Furthermore, when the UK leave the EU at the end of March, what happens next is anyone's guess. Further afield, there is no similar system for sharing information with countries outside of the EU.
DBS Checks for People From Overseas
In order to tackle all of these issues around sharing information within police areas, DBS checks have their own system. Everyone who completes the form is asked for their address history going back five years. They are also asked whether they have lived outside the UK for any period, barring short holidays. If the applicant says that they have spent three out of the past five years living overseas, then in addition to a DBS certificate, the employer might ask for a foreign equivalent check too.
Most countries around the world have similar systems to the DBS, although they will all have different names. Employers can ask workers to get some sort of official statement from their local police force, disclosing any criminal convictions. These are often called things like "fit person check" or "character check". The applicant will have to organise this themselves, and it can take weeks or months to process. If the certificate is in a language other than English, it might have to be officially translated too.
Implications for Applicants
If you're applying for a job which needs a DBS check, and you've spent time overseas, it might be worth starting the process of getting a foreign DBS equivalent straight away. Search online for details of the process in the country concerned. The DBS helpline won't be able to give advice on this, but the Embassy of the country might. Pay the fee, complete the form and wait for your certificate to be sent out to you. The information will be used in conjunction with the DBS check to decide whether you should be employed or not.