There are thousands of pharmacies across the United Kingdom, and almost 90% of us live within 15 minutes' walk of our nearest. The local chemist is a valuable resource. As well as dispensing prescriptions, we can go there for medical advice, flu jabs, blood pressure checks and much more. Over the years, the services offered by the pharmacist have expanded hugely. But how can we be sure that the right employment checks are being carried out? Wherever you live in the UK, there are lots of rules about the types of people who can work in a chemist.
Types of Pharmacy Roles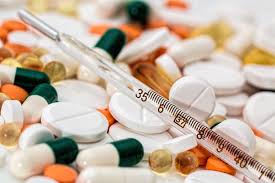 There are very few "one man band" pharmacies around where the local chemist does everything. Most pharmacies will have a range of different staff, and the types of employment checks they need depend on the role. In most settings, people with access behind the drugs counter will require a basic DBS check. This type of check used to be called a CRB check and looks at current criminal record. You don't want someone with a record for drug dealing behind a pharmacy counter. However, in larger operations with separate tills for people buying shampoo or make-up, checkout staff wouldn't need a DBS check. Each company will have their own policy depending on how their company operates. However, as an industry pharmacies are very tightly regulated. Patients should be safe in the knowledge that their pharmacist is a trusted medical professional.
Advanced Services and Employment Checks
Many pharmacies now offer what the industry terms "advanced services". This is all the stuff like blood pressure checking, flu jabs, travel vaccinations – all the things where you go into a little private room to discuss with the pharmacist. This sort of activity is classed more as a healthcare role, so people carrying it  out need an enhanced DBS check. This is a more detailed level of check which looks at your criminal record in greater depth. Only certain people within the pharmacy will be able to provide these services, usually registered pharmacists only. If you're thinking about seeing a pharmacist for a flu jab or to discuss travel vaccinations, make an appointment first.
Industry Entrance Tests
Lots of students enrol at University each autumn to study pharmacy, pharmacology and other related topics. Not all of these students will end up working in hospitals or your local chemist. Pharmacy graduates working in drugs companies or in other occupations will only need a DBS check if their job requires it. There might be lots of other checks which their employer wants to carry out – but it all depends on the role.
People who are applying to start work as a pharmacist will be asked for an enhanced DBS by their employer. Applicants can't get this sort of detailed check themselves. The process is fairly straightforward. Depending on the role, the pharmacist might be able to start work under supervision while they wait for their certificate to arrive. Pharmacy regulations are strict, and there's lots of information online about how the process works.