Applying for a DBS check can be a lengthy process. Filling in forms, submitting identity documents, waiting for checks to be done and then receiving your certificate. It all takes time. At any stage of that process you might need to get in touch with the DBS. You may want to let them know that you've moved house. Or that you've decided not to take a new job after all and want to cancel your application. Whatever the reason, you need to know what you can contact them about, and the best way to go about it.
Make sure the DBS has your contact details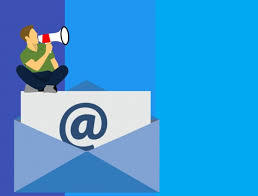 The first thing to ensure is that you give the DBS a range of options for getting in touch with you. You don't have to give a range of methods of communication, but it's better if you do. Email, mobile, landline, address – the more, the better. If you apply for your DBS check online, be alert to emails coming back from the Disclosure and Barring Service. Don't assume that communication from them is just spam, or an acknowledgement that your application has been received. Check your email or phone messages regularly. If you're slow to respond to queries from the DBS, the only consequence is that it will take longer for your check to be completed.
Get in touch with the DBS Helpline
If you need to make contact with the DBS, then the best way of doing this is using their helpline. Call on 03000 200 190. Lines are open 8am to 6pm Monday to Friday, and 10am to 5pm on Saturday. There is no service in the evening or on a Sunday. This is your first port of calls for all sorts of queries about your DBS check. If you have a reference number for a submitted application, give this when you call. If not, you'll have to supply personal information such as your name, address and date of birth.
The helpline staff are the experts on everything to do with DBS checks. They can give advice if your circumstances are unusual, and can help with things like changing addresses or updating information. The helpline can also answer any queries which you have about the process in general.
Social Media?
Many of us use social media every day and companies employ armies of staff to respond to customer tweets or Facebook posts. Unfortunately, the DBS doesn't "do" social media. So there's no option for firing off a tweet and getting a response within minutes. What you can do is use the FAQs on the official DBS website to see whether you can get an answer to your question that way.
Old-Fashioned Post
If you'd prefer to get your answer  using pen and paper, then you can write to the DBS. All of the addresses you need are on the website. Their main customer services centre is in Wiltshire, but if you want to dispute information or make a freedom of information request, write to the Liverpool office.