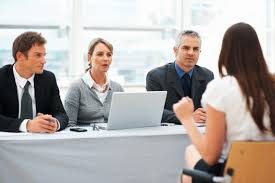 Employers have wised up to the fact that they can save themselves a lot of hassle by checking the backgrounds of people they are hiring. Recruitment is an expensive business. It's not just the cost of advertising vacancies, it's the time in sifting applications and conducting interviews too. Small businesses especially have to strike the balance between getting a vacancy filled quickly, and checking out applicants. There's no one way of doing pre-employment checking. The types of checks an employer does will depend on the position. However, there are some strategies which are common to all employers.
Basic Pre-Employment Checking – Get Your Facts Right
Don't be offended if an employer doesn't seem to be taking what you are saying as fact. Your CV might be 100% genuine. However, a high percentage of job applicants "embellish" their application by talking up experience or taking credit for achievements which aren't theirs. So it's standard practice for an employer to do a spot of digging. The more senior the position, the more digging is done. Employers might call up your previous employers to clarify a job title. They might call your University to make sure you have that first class honours degree which you are claiming. They may stalk you on social media, or speak to personal contacts at your employer. None of this is anything to worry about – as long as you're not telling fibs.
Criminal Records Checks
It's standard on a job application to ask people to disclose any unspent convictions. Having a criminal record doesn't automatically bar you from a job in most circumstances. However, having a criminal record and lying about it indicates you are dishonest, which employers don't like. Employers can ask for a basic disclosure if they wish, and this type of certificate will show any unspent convictions. Organisations can only ask applicants to have a standard or enhanced disclosure in connection with a set list of occupations. Employers will need details from you to run a criminal records check. They can't organise one without your knowledge or consent. Most good employers will happily talk you through the process they use.
Right to Work Checks
The final sort of pre-employment check is designed to keep the employer on the right side of the law. There are hefty fines for employing people in the UK illegally, or without the right to work here. So employers generally have some sort of procedure for checking nationality. Often, recruiters ask applicants to bring their passport with them to interview. In order to avoid charges of discrimination, most larger companies will ask everyone to prove their nationality, irrespective of their background. Employers might want to take a copy of your passport for their records.
Whatever the type of checks an employer is running, the key advice is always the same. If you're honest, you have nothing to worry about from the pre-employment checking process. If however you've exaggerated your job title or inflated your salary, rethink your CV before hitting the recruitment websites again.