If there's one thing all employers have in common, it's that they're always looking for ways to do things quicker and better. Recruitment is one of those areas which seems to involve nothing but endless paperwork. Most of the checks are essential though, especially the DBS checking process. The Disclosure and Barring Service is the official body which helps employers weed out employees whose criminal record makes them less than suitable employees. Not everyone will need a DBS certificate, but here are our top tips for processing checks for those who do.
Check whether the DBS checking process is necessary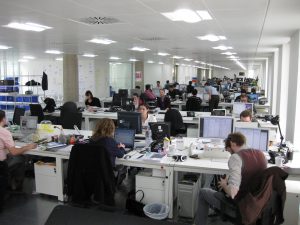 Not all employees need a DBS certificate. In fact, unless you're undertaking regulated activity, you don't need to run checks at all. Take a look at your company's staff, the type of activity you do and the risk involved. It is not discrimination to target DBS checks at people in key positions only. Remember also that the Basic DBS which is available to everyone is simply a statement of current, unspent convictions. Only the standard and enhanced disclosures have more detail. It's good practice to set down in a policy why you need to run DBS checks, and what positions require them.
Speak to your insurer
Some business insurance policies will ask for DBS certificates for key employees within your organisation. If that's the case, you'll have to comply with their wishes or your policy will be invalid. If your company is involved in regulated activity, it's usually a condition of your public liability insurance that you have a robust DBS checking process for staff.
Get people working pending a certificate
In some cases, you can minimise delays in getting people into work by allowing them to start pending a DBS check arriving. This is particularly a problem for small businesses which can't afford to be without staff for long periods. Employers are allowed to get candidates in for training, work shadowing or other work which doesn't fall under the "regulated activity" umbrella while they wait. This can be a good way for new workers to learn the ropes.
If your organisation involves people working with vulnerable adults, you might in some situations be able to get an Adult First check. This is a search of the Barred Lists only, and doesn't replace a full DBS certificate. There is no equivalent scheme for people applying for enhanced disclosures to work with children.
Work with the right third party
Most small businesses haven't registered as Registered Body in order to submit applications themselves. That means they rely on a third party to help them with processing checks and verifying identities. Not all third party organisations are the same. Some are quicker than others, and all offer different services. If you've been working with the same third party organisation for a while, is it perhaps time to look around to see if there is a better service on offer? Cost shouldn't be the most important factor; it's best to look for an organisation which is efficient and responsive.
Extra DBS checking for those coming from outside the UK
If your organisation employs a lot of workers from overseas, this can make matters more complicated. Anyone who has lived overseas for a year or more, or is a foreign national will be affected. In these cases you might need to order two checks: one on their police record in the UK, and an equivalent from their home country. This extra layer of checking adds time, and cost. The process for obtaining foreign police checks or certificates of good character will depend on the countries involved. This is another area where an experienced third party provider can help considerably.
Regulated Activity and DBS Checking
Only organisations involved in regulated activity need to run DBS checks on their staff. The definition of regulated activity is set down in law. That's not to say it won't change over time though. Keep abreast of any changes in the law, and review the law against the way your business operates. If your company changes focus, you might need to stop DBS checks altogether. Take legal advice if you're not sure how to interpret the regulated activity definition in your case.