Sometimes it seems like applying for a DBS check means you have to learn a whole new language. People who work in the sector or process DBS checks regularly use these terms without thinking and don't realise that other people don't understand. Most people will be happy to explain if you ask. However, if you're applying for a basic disclosure on your own, or if your employer just isn't very helpful, you could be stumped. One of the most misunderstood terms is umbrella body, and how this applies in the case of criminal records checks.
Umbrella Body – A Definition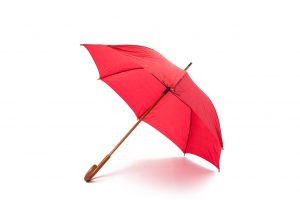 Umbrella body has nothing to do with protecting you from showers of rain. The legal definition is that an umbrella body is "a central, co-ordinating organisation which represents a group of smaller, independent bodies." More jargon! So let's break it down with practical examples. A good example is with sports clubs. You, or your kids, might go to Anytown Swimclub, for example. The swim club is run by volunteers, employs its own coaches, sets its own membership fees. The swim club is therefore an independent body. However, your local swim club will usually be affiliated to Swim England, or the other national swimming associations. Swim England is therefore the umbrella body. Swim England will set the standards which local clubs have to adhere to. Usually, local swim clubs pay an annual fee to remain a member of their umbrella body. This concept of affiliation to larger, national bodies applies in lots of different settings.
How does this apply to DBS?
Many of these small, independent clubs and organisations will have staff and volunteers who need a DBS check. That's certainly the case with people who are teaching swimming to children and teenagers. That sort of work, or voluntary activity needs an enhanced disclosure. Individuals can't apply for enhanced disclosures for themselves. Only registered bodies can do this. So the umbrella body is registered with the DBS, and all DBS paperwork from across the country is funnelled through their offices. It takes the responsibility off the individual clubs, and makes sure everyone is singing from the same song sheet.
Identity Checks and Umbrella Bodies
From an applicant's point of view, the process to apply for your DBS check doesn't change if you're applying through an umbrella body. You still go through the process of completing your application form online, giving your personal details, address history and so on. Umbrella bodies might come into play with identity checking though. Part of the process is having your passport, driving licence and other paperwork checked by an approved person. If your local independent body doesn't have anyone, the umbrella body will.
Most of the large umbrella bodies, especially in the sporting world, have a dedicated officer whose job it is to manage DBS checks. This person can be a great source of advice and information. Not only do they know the DBS application process inside out, they can apply this to the specifics of your circumstances.