Have you recently been asked to apply for an enhanced DBS  check? Although there's a high level of awareness of some jobs requiring police checking, the detail can be confusing. Read on to find out everything you ever wanted to know about enhanced disclosure checking.
Enhanced DBS Check – Detailed Checking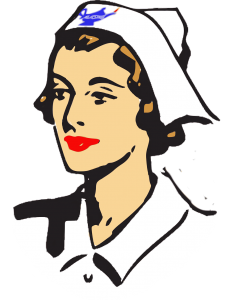 The DBS, or Disclosure and Barring Service, offers three levels of checking. These are basic, standard and enhanced. The government decides which jobs need which level of checks. Enhanced checks are the most detailed level of checking. Although the names for the checks in Scotland and Northern Ireland are different, the idea of different checking levels is the same. Enhanced checks are most commonly carried out for people who are going to be working with vulnerable adults or children. Volunteers can also apply for an enhanced DBS check. Nurses, carers, teachers and nursery workers will all need to have enhanced DBS checks done. The idea behind this level of check is to flag up any issues which might put vulnerable groups in danger.
What's on an Enhanced DBS Certificate?
Each level of DBS check shows a different level of detail. Enhanced checks are the most detailed level and can potentially show lots of information not divulged elsewhere. In most situations, convictions and cautions can be considered "spent" and forgotten when they happened a long time in the past. This is not the case with enhanced disclosure. An enhanced DBS check lists all convictions, cautions and other police information. It is then up to the employer to look at the form and decide whether to recruit. There is no pass or fail when it comes to any DBS check – the form is purely a statement of fact. Many enhanced checks will also include a search of the Barring Lists. These are centrally-held registers of criminals who have been legally blocked from working with children or other groups.
Getting an Enhanced DBS Check
The process for applying for an enhanced check is just the same as applying for other types of check. First, complete the form giving personal details such as name, date of birth and a five year address history. Then provide identity documents like bank statements to prove who you are, and where you live. Your local police force will then search through their records and decide what information should be printed on your disclosure certificate. Finally, the certificate will be sent to you in the post. This whole process can take as little as 2 weeks and as long as 8 weeks, depending on where you live.
Renewing DBS Checks
Unlike other official documentation, there's no expiry date on a DBS form. This is because they are only accurate on the day they are printed. Most employers will renew their workers' DBS checks every three to five years. If you change jobs often, it might be worth paying the annual subscription to be part of the online DBS Update service, which provides a constantly updated online record, which is always current.